4x4 Accessory Installation
We provide a variety of off road accessories and installation service to meet your needs.
We offer a variety of 4×4 accessories such as:
wheels and tires
truck covers
floor mats
toolboxes
bed liners
vent visors
leveling kits
rain guards
truck and van racks
hitch accessories
work van storage
step bars
hitches
spray on liners
work van products
storage
bug deflectors
bull bars
A four wheel drive system and a set of knobby tires are enough to go off-road, but it's not hard to find the limits of a stock vehicle. That's why most enthusiasts work with an offroad shop to add 4 x 4 accessories that make their trucks and SUVs more capable and more reliable. There's more to these modifications than shocks and lift blocks. Any plan for an off road accessory installation include parts that add protection, lighting, storage and recovery equipment to address common problems encountered on the trail.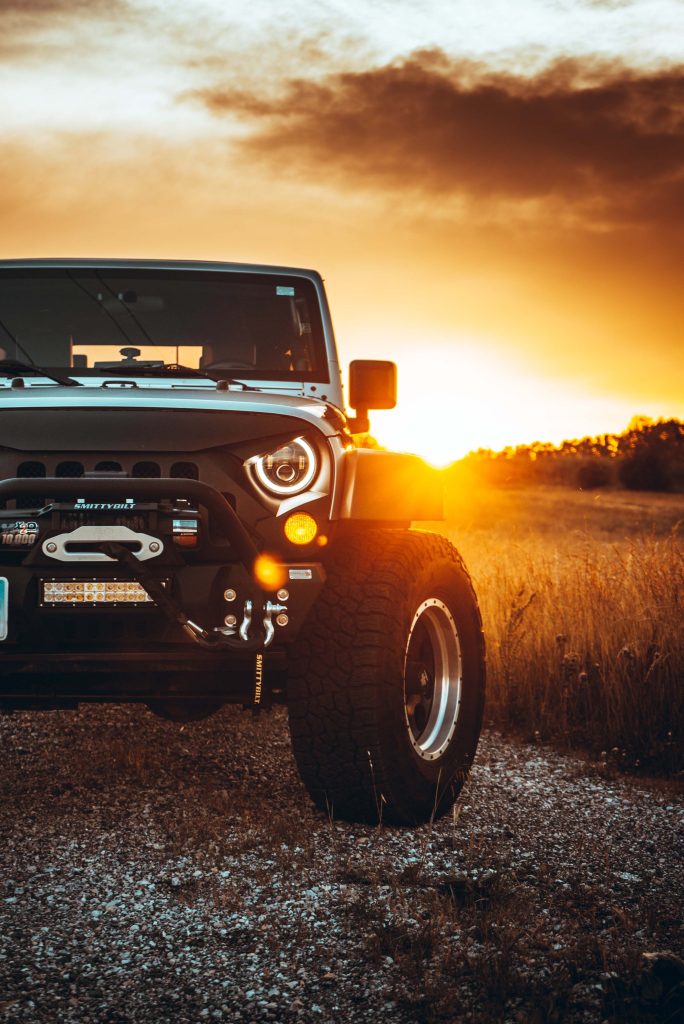 Having an offroad shop install the right protection prevents costly, time-consuming breakdowns. Snorkels look cool, but they're there for more than just looks. By moving your vehicle's intake higher, there's less chance of it taking on water when you ford streams. Rock sliders are built to absorb impacts with rocks, tree stumps and other obstacles, protecting the sides of your 4×4. Likewise, skid plates protect sensitive underbody components, like the oil pan and fuel tank. Off-road bumpers are also built to take impacts, while their low profile improves approach and departure angles.
You need to see more when you're off-road than when you're driving on the street. There aren't any road signs or cars around to help you judge where the trail runs. If you're driving on difficult terrain, you and your spotter also need to see where your wheels, differentials and frame are, so you don't scrape on obstacles. By adding a combination of area lights, driving lights and spot lights, your off road accessory installation can get the light you need for everything from technical trails to high speed driving.
The right offroad accessories make it easier to tow trailers and pull out stuck vehicles. Install a drop hitch, and your trailer ball will be low enough to keep your trailer level. When you're ready to go off-roading, you can swap it out with a tow hook, so you can use straps to pull out other vehicles. Add tow hooks to the front of your 4×4, and other drivers can tow you out of jams. Want to rescue yourself? With a winch, all you need to move your vehicle is an anchor point. Match it with other 4 x 4 accessories like a synthetic rope and a matching bumper, and you'll be almost unstoppable.
Storage is easy to overlook, but this category of off road accessories just as important as a good set of tires. If your truck or SUV has its spare tire mounted behind the rear axle, it can be hard to reach, especially if you have a flat on mud or sand. Moving the wheel to a spare tire carrier makes it easier to access. You may need places to keep jacks, fuel and other tools, too. A roof rack gives you a place to put extra equipment, or you can use it to mount a pop-up tent for overlanding.
If you're looking for an off road shop to install 4 x 4 accessories on your truck or SUV, go to A1 Tint Pros Plus. We do more than just window tint. We'll work with you to add the off road accessories you need for your vehicle, whether you're rock crawling, trail running or overlanding.
Get started by requesting an off road accessory installation quote online, or give us a call at any of our locations.