Automotive Tinting Services
Our team has over 20 years of experience in the window film industry.
Our installers are all certified professionals that take pride in the quality of the job.  I'm sure you have seen cars with bubbles or purple distorted tint as I have, bring your vehicle to us and we guarantee it won't happen to you. We install every back glass in one true piece on all vehicles and take the tint all the way to the top edge of the glass on the side windows so you can't see any gap when you put your windows down. Our superior films and installation provide a factory showroom finish while protecting your interior and yourself from the sun's harmful rays.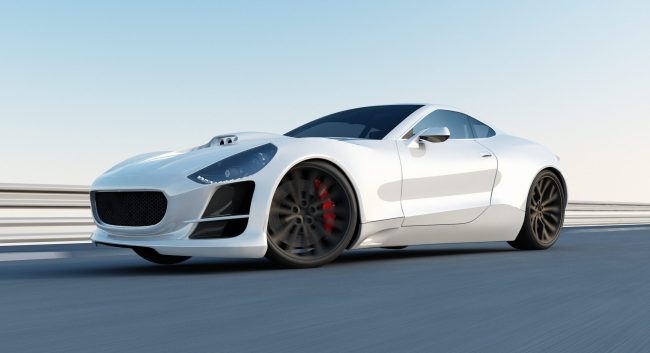 How Window Tinting Can Protect Your Investment
When window film is installed, a portion of the sun's solar energy is absorbed and some is reflected by the film, with the remaining energy transmitting through the film and glass. The benefits of installing window tint include:
Aesthetically appealing
Enhanced comfort
Interior heat reduction
Fade reduction of automotive interior
Glare reduction
Enhanced privacy
99.9% UV protection
We carry a variety of state-of-the-art films, enabling you to select the one that best addresses the unique requirements for your vehicle. Our films are made in ISO 9001 certified factories within the highest-rated clean room environments. For you, this means enhanced visible clarity and longevity.
Aside from enhancing the appearance of your vehicle, window tinting can help reduce a significant amount of heat during hot, sunny days. At Shades Tinting, we use high quality film to guard against the sun's damaging rays – up to 95% – better protection for you and your auto. The less heat your car retains, the lower (and less) you will need to run the air conditioner. You will be able to save on fuel, help extend the air conditioner's life span, and maintain a comfortable coolness.
As a Skin Cancer Foundation recommended product, our 3M films can also help reduce your chance of skin cancer. Various films can provide up to 1000 SPF. Added benefits of window tinting include a reduction in glare up to 50%, which can reduce fatigue and squinting during driving for most drivers.
Value of Window Tinting
With a professional window tinting, your vehicle's life and value can increase. It can also prevent dashboard cracking and fading vinyl, leather or suede seats, as well as age spots. Window films offer an added level of security – if in an accident or hit with a heavy object, the glass is held together by the film and does not shatter.
Window Tinting Advantages
Avoid overheating – tint can help cool your vehicle's interior nearly 60%. This is a must on those hot summer days.
Skin Protection- Harmful UV rays from the sun can cause skin cancer. Tinting your car can block 99% of these damaging rays.
Shatter protection- In an auto accident, tinting can help shattered glass hold together, protecting the occupants of the vehicle.
Safer driving/ Glare reduction – Tinting reduces dangerous glare from the sun, snow, and other headlights, helping you drive safely
Enhanced Privacy- Tinting protects your privacy and contents within a car. What a burglar can't see, they won't steal
Prevents cracking & fading – Harmful UV rays and heat cause car upholstery to crack and fade. Car tint is sunscreen for your car