We provide a variety of off road accessories and installation service to meet your needs.
We offer a variety of car audio accessories such as head units, dvd units, blue ray units, amp kits, amps, speakers, TVs, flip down TVs, subs, sub boxes, boat audio.
Do you want a better listening experience when you play music in your car? Do you wish your car had the latest infotainment features, like smartphone connectivity, GPS and satellite radio? If you want the best from your vehicle, you need help from a car audio shop.
Up until a few years ago, car audio installation was all about volume.  Today, it's about function, allowing seamless interaction between your phone, your music and your driving experience.  By adding Apple Carplay and Android Auto compatibility, you can steam music and run apps on your car's infotainment display. Adding other features, like navigation and satellite radio, make driving easier and more fun, with or without your phone.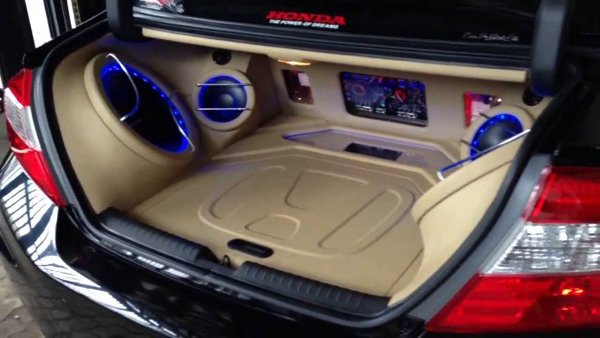 In the past, audio was generated by the head unit. This is the device in your dash that turns signals into sound. You may think that new cars can't be modified, now that everything is integrated into a infotainment display. However, there are still ways to add new functions, thanks to modules that plug into the factory harness. These add features without changing the main infotainment system, so you retain all of your car's factory functions. Meanwhile, new aftermarket head units add modern features, bringing older cars up to date.
What about sound? There are two components you need from your car audio installation to get a better listening experience: an amp and speakers. The amp turns the signal from your head unit or infotainment system into power for your speakers. Your head unit already has an amp, but it's only powerful enough for small speakers. If you want to drive larger speakers or more speakers, you need an amp to boost this output.
Why do you need more speakers? As sound frequencies get higher, they become more directional. If you have just one speaker in each door, you won't be able to hear high and mid tones as well. High end systems get sound to listeners by dividing speakers into three main frequency ranges:
Tweeters
These make high frequency sounds, so they're the most directional. These speakers are usually mounted next to the rear view mirrors or in door pillars, so they point at the driver or passenger's head.
Subwoofer
This speaker makes low frequency sounds, which are the least directional. That's why there's usually just one in the vehicle. In the past, subs had to be big speakers enclosed in large boxes. While these are still popular for people wanting maximum bass, there are under seat and trunk-mounted options that deliver low end punch without eating up cargo space.
Midrange
These speakers cover all the sounds not handled by the tweeters and subs. Since midrange sounds are slightly directional, these speakers are usually mounted in the doors or the dash to put sounds close to passengers.
These major components are just part of a high quality car audio installation. There's wiring to add, as well as sound deadening to control rattles. Installing everything so it works together and won't harm your car's electrical system takes a lot of work and technical knowledge. If you want it done right, you want a car audio shop to do the installation.
Finding a car audio shop that can deliver the quality you want from your infotainment system is easy: go to A1 Tint Pros Plus. Our professional technicians can install the upgrades that will give you what you want from your in-car entertainment. 
Request a quote online or give us a call, and we'll help you create the entertainment experience you want from your car.